Shapewear is a popular type of lingerie that enhances one's figure while highlighting her physical asset. Shapewear comes in different forms and designs and the common styles are bodysuits, thigh slimmers, waist shaper, and high waist long briefs.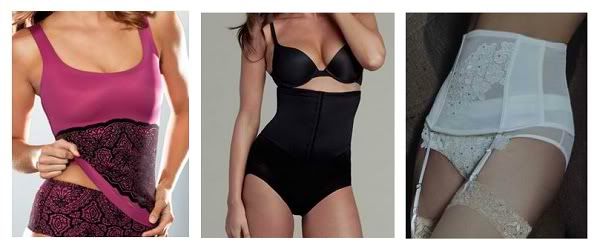 Of course there are always various styles to choose from but here are some of the popular lingerie pieces that can make a woman sexier:
Full Body Shapers
Full body shapers target all area of the body from the breast to the hips. They come in the form of body wrap or miracle suit because it enhances a woman's figure. Some of the available styles that can be easily found online are long-leg underbust, extra firm body briefer, and strapless molded cup body briefer.
Thigh Shapers
Women's thigh shapers are designed to control the shape of thigh and other problematic areas. It has the same purpose as mid-thigh shapewear which provides more shapely hips, midsection, and buttocks. There are also styles that can control the shape of stomach and legs in just one piece. Aside from thigh shapers, thigh slimmers are also widely available to slim and trim the appearance of women's thigh. Some of the popular picks include shape sensation bonded panty, compression baselayer shorts, full-length leggings, skinny britches high-waisted shorts, and killer figure bodywear slip.
Tummy Shapers
Tummy shapers popular among women because it makes their tummy appear flatter thus enhancing the shape of their waist. These types of lingerie make the midriff region appear slimmer especially when wearing body-fitting clothes. You can find highly functional and finest control tummy shapewear online such as waist killer boyleg brief, anti cellulite shapewear shorts, super power panty mid thighs shaper and super high shaping sheer.
Waist Shapers
Waist shapers are also known as shaping underwear which can give a perfect glass body shape appearance by slimming the waist. There is plenty of comfortable waist shaping lingerie that you can take advantage of. Some of the best styles of waist shaper are killer figure abshaper brief, hide and sleek natural vest, waist killer legging and extra firm waist cincher.
Hip Shapers
Hip shapers enhance the shape of the hips so as the highlight the midriff section of the body. Women's hip shapers are available in different brands and designs. To name few popular styles, we have shape sensation skirt, pure sensation highwaist panty, killer figure full brief and shape sensation minimizer panty.