Women love to feel adored and loved. This is one of the many reasons why they want to use make up, dress up and shop. While they have different preference n terms of clothing, they all love having a lingerie collection.
Lingerie comes in various sizes, shapes, designs and quality. There are different important factors to consider when choosing a lingerie that will highlight your figure and make you comfortable at the same time.
Lingerie is also commonly worn as a sleepwear and it comes it is available in numerous styles such as baby doll, camisole, chemise, night gowns, robe, and pajamas. They are made of different materials to ensure comfort.
Here are the common sleepwear types based on materials used or fabric type:
Cotton Sleepwear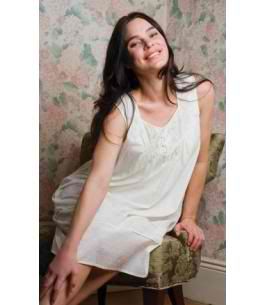 Cotton fabric is one of the most comfortable materials ever created. With 100% cotton sleepwear, every woman will definitely feel comfortable wearing it from night time until morning. Designer nightwear brands carefully blend fashion into comfort thus offering lots of choices to those looking for comfortable lingerie. Some of the favorite picks are luxi cotton short sleeve cami, strappy nighties, and sky cotton chemise.
Satin Sleepwear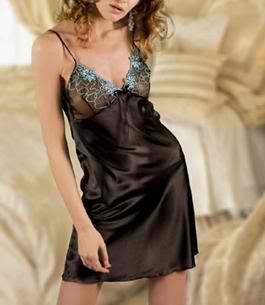 Satin sleepwear or nightwear is one of the luxurious collections every woman should have. Designer brands are usually the top picks but there is always plenty of option to choose from. Satin sleepwear is available in pajama set, night gown, chemise and nighties. Some of the popular choices are cami and boxer set, long satin night gown, satin middle shirts, short satin robe
Silk Sleepwear
Silk sleepwear also offers comfort and fashion in one. It feels soft and delicate to your skin that you will almost feel like you are not wearing nothing at all. This is ideal for special occasion that requires a sexier undergarment. There are plenty of nighties made of silk and you can invest on this type of fabric because they are also known to last longer.