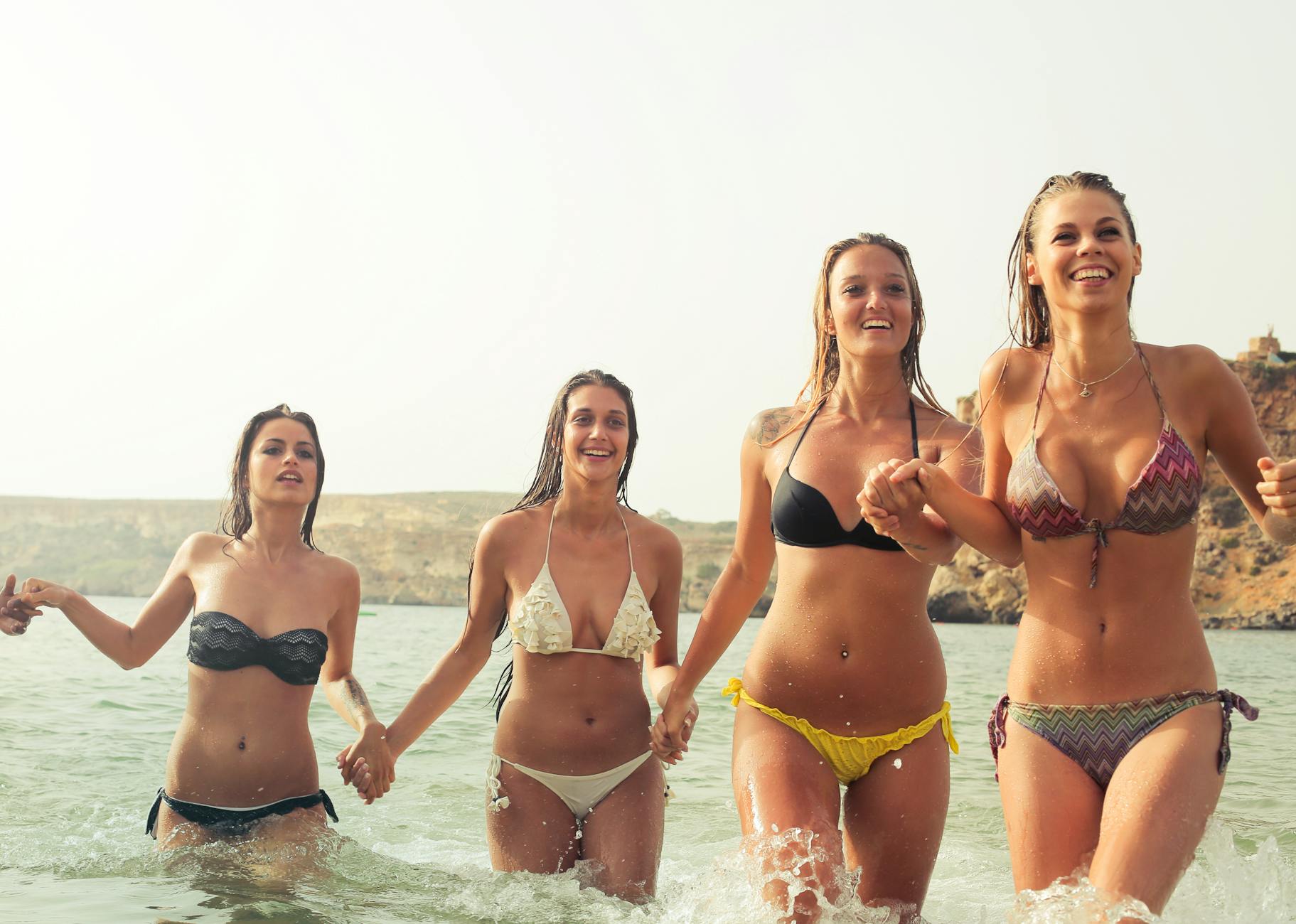 With the days getting warmer and warmer, it's not too long we'll be hitting the waves to cool off. Though spring is still bringing in a fresh start, we're sure to change our wardrobe to match the season. One of the things we'll need to consider is how our beach wear would fare. If you're one who's been keeping their old swimming gears, you may find your fashion taste out of the season. No one wants to be embarrass themselves by the beach nor does anyone want to have a bad time. If you'd like to get some ideas on how to step up your wardrobe, you may want to consider on these beach wears on your next purchase:
– A one-piece bathing suit is a very iconic swimming gear. While it can't always go wrong, sometimes a simple tweak on the style can change how it looks. Outdated one-piece bathing suits can be quite a hassle to work around so try to opt for modern looking ones. Try to get bathing suits that have quite an assortment of colors as opposed to the monotone ones. Isometric designs are also very appealing nowadays.
– If you're not too fond of a simple one-piece suit, you can also don a frilly version. Frills tend to emphasize your chest and works well with those with small busts. You can also choose a one-piece bathing suit with a cut in the middle but having frills along the upper hem.
– If one-piece is really a big no-no, you can also opt for a two-piece version. The very choice of a two-piece is those that make use of a high-waist cut. High waist pieces give a very flattering curve from your waists to your hips. It's a great complementary attire for those with wide hips.