Bubble dresses can be in the form of strapless, halter, or spaghetti straps. Bubble dresses are dresses with bubble hem. Bubble hem is the style where there is an elastic band on the base of the dress that gathers the excess fabric. The excess fabric falls over the elastic band, thus, creating the bubble-like appearance. Beyond just being a style, it is also practical to wear especially during the open parties or when travelling during windy days. Why? Because the wind can really blow hard and you don't have to worry that your dress will be swept by the wind. These casual dresses are usually knee-length, the perfect length for most women. It can be worn during casual occasions or formal parties, depending on the accessories you'll wear.
Some styles to rock your parties:
1. Black Vintage Style Belt Decoration Lace Bubble Skirt Sundress
It's not as simple as your little black dress. This is more daring and more detailed so you can flaunt your sexy body.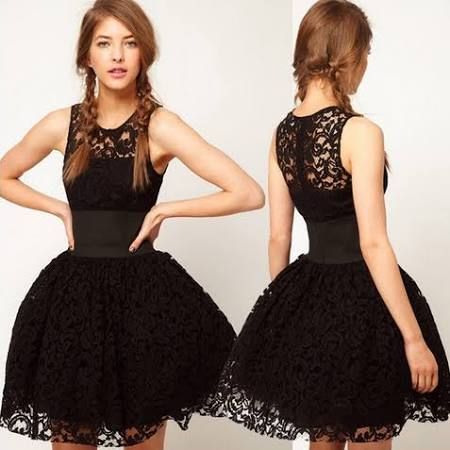 2. Elegant Retro Large Hem Waist Bubble Lace Dress
The detailed lace in this black and white bubble dress can give you a dainty look. This is ideal for casual wear or movie dates.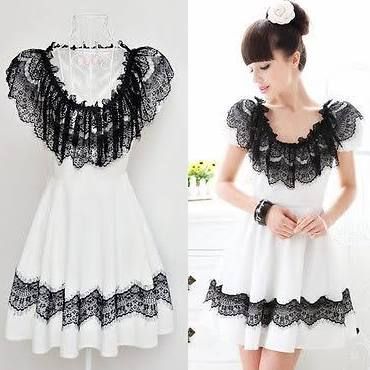 3. Vintage Cocktail Dress Gauze Bubble Skirt
Be girly and fresh with floral sleeveless tank top vest with bubble skirt cocktail dress.